2,617 sq/m or 0.64 acre by the beach at $140,000
Large titled lot, fairly flat walking distance to the beach: the lot is litteraly 225 yards from the beach, no car needed to check on the swell or enjoy your hot coffee on the beach.
The property is located south of Pavones, in the neighborhood la Piña, that is right, it is just few hundred yards from Rosella's Italian restaurant, called la Piña.
Electricity is nearby for a quick connection, a well needs to be duggeg for the water, fiber optic internet is also available.
The lot is titled so building is not an issue: by law, you are allowed to cover 75% of the lot with building but let me remind you to protect the nature surrounding you.
The lot is around 90 yards long by 36 yards width on its largest side. See the survey below: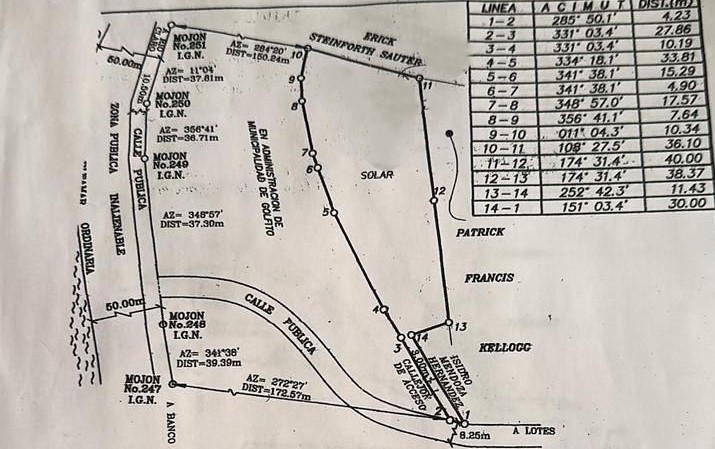 As you may see on the survey, the entrance of the lot is 172.57 meters from the road , which is bordering the Pacific Ocean.
The owners live in the USA and have no intention to move in Costa rica, plans changed.Therefore, the pics published below do not enhance the potential of the lot: as you see the grass is pretty high .
This property is a real gem for its location and also for its topography, as the land is fairly flat.
Please do not hesitate to contact me: here are few pics: