SOLD!!!!!
Turn key 2.47 acre property with home, cabin, pool, bodega in Pilon, Pavones
@ US350,000
Large lot, few minutes drive from Pilon's waves: 1 hectare of land or 2.47 acres.
The property has actually two clean titles:
the lot with all the building and the pool, 5,000 sq/m or 1.23 acre
and the adjacent lot, 5,006 sq/m or 1.23 acre with building sites already cut.
The six years old home is made of a steel structure, concrete sheets and local wood. It is a 2 bedroom, 1 bath home with a kitchen and a large outside terrace, looking at the jungle and the new pool. Touching the home, is a small building with the water pump and the laundry machines. A bit further is the two-car garage, 36 sq/m (360 sq/f) made of prefab concrete.
There is also a two years old cabin made of treated pine wood, which features one bedroom, one bath, a kitchen and a large and an outside comfortable terrace.
Water and electricity are on site. Both building have internet, but a better system is available, the fiber optic, which has not been installed.
Don't forget the brand-new pool, less than a year old.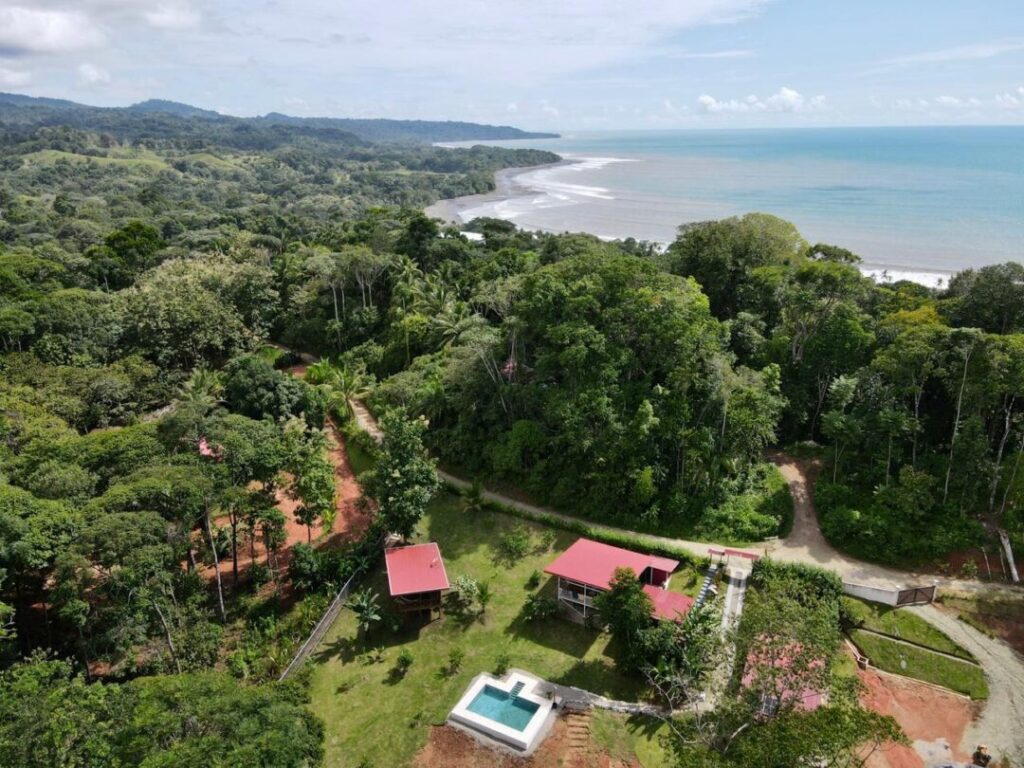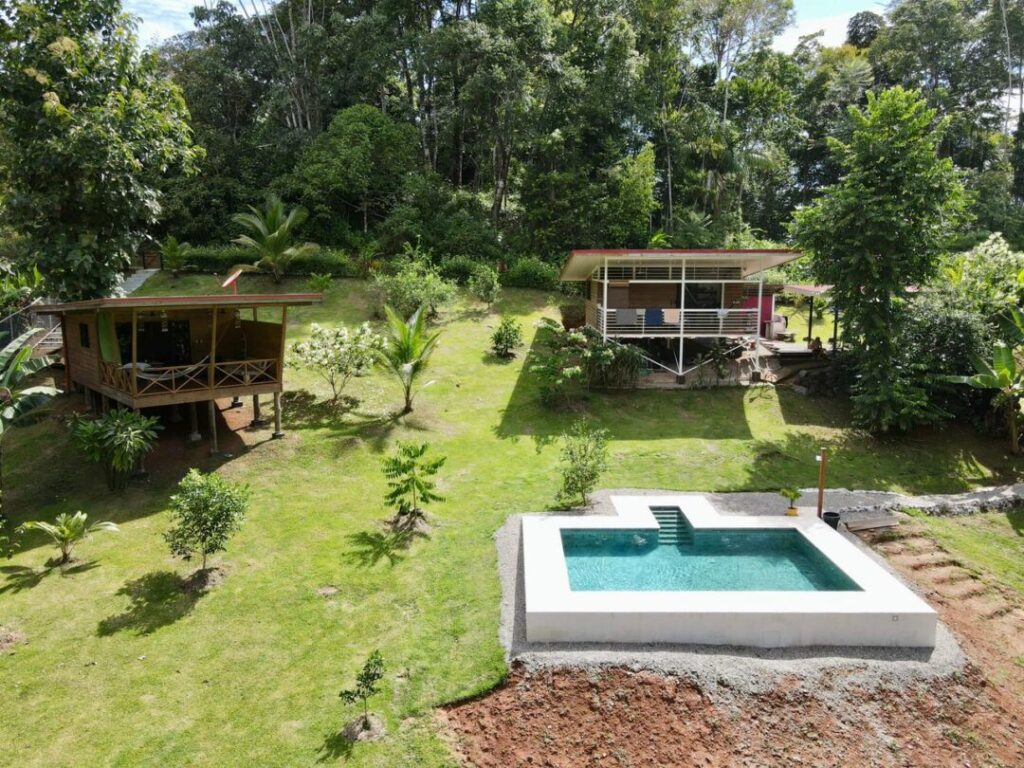 And let's not forget the 36 sq/m or 360 sq/f concrete prefab garage: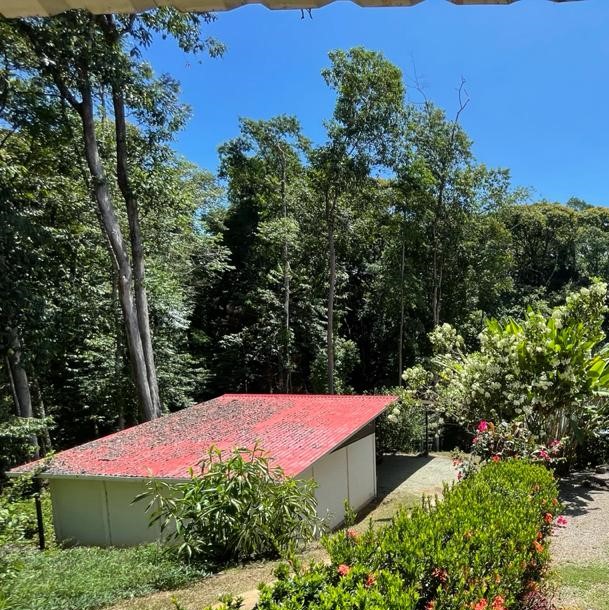 And let's finish by the overview of the whole property: as you can see, the ocean is at a walking distance.