3 homes with huge pool on 5 hectares for sale near Pavones, Costa Rica for $1.6million.
This domain sits on one of the best view of Bahia Pavon. The golfo Dulce views are incredible.
The first home and the largest has 3 bedrooms with AC and 1 bath/ jacuzi and shower.The 3 sided terrace has a really relaxing deck, diving into a stunning ocean and mountain views. Birds are soaring, waves are stacking in the horizon.
This 120 sq/m home has also an adjacent garage, a bodega and an outside shower. Washer, dryer and water purifier are installed and in working order.
The home was built 10 years ago. Doors are carved in a precious wood.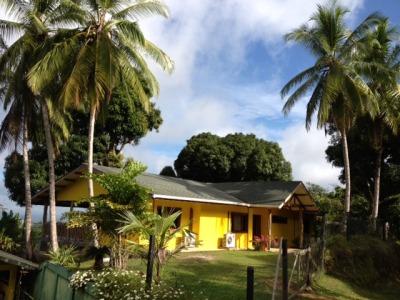 A 3 minute walk will take you to an amazing pool, probably the longest in the all area.
The pool has a great ocean view.
Next to the pool stands the wooden home with its two bedrooms and one bath. Views are again amazing from its two sided terrace. The home is 54 sq/m or 540sq/f. It is also equipped with its own washer and dryer.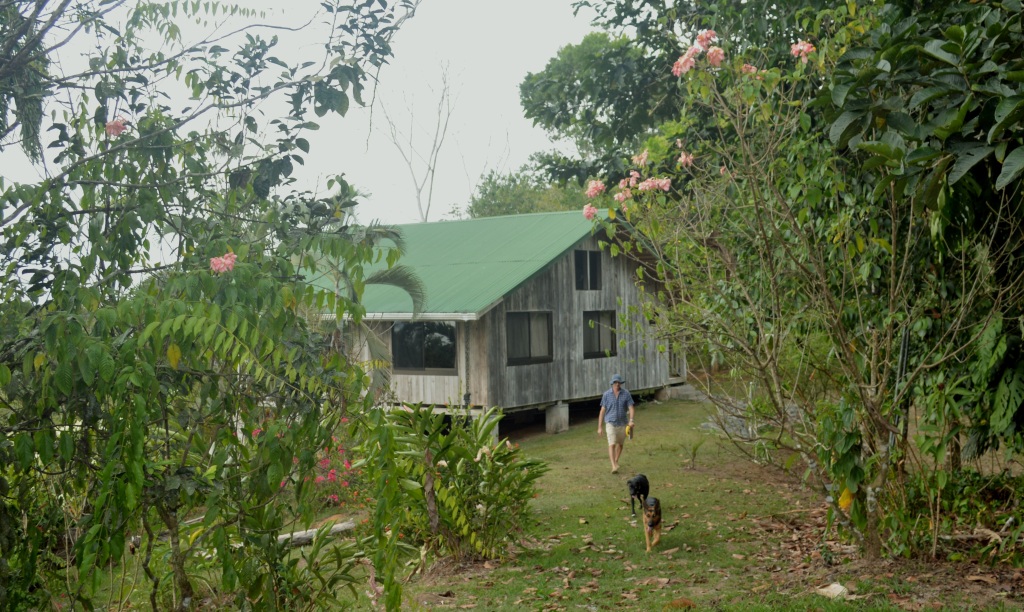 The next home is red as you can see below, and is only few minutes from the pool.This home has two bedrooms, 1 bath with shower and an outside shower. It is a two story home with a roof terrace. A small portable AC keeps this 35 sq/m home cool.
This property has 2 more lots with amazing ocean view building sites. It is a running income property. It is located in the hills of Cuervito, 15 minutes from Pilon's beach where most of the water sport can be practiced, from paddle boarding to kite surfing, sailing, fishing and sailing.
This could be perfect to receive wedding groups. Costa Rica is a very desirable place to get married, and one could take this income property to the next level.
Contact me if you need more info.