Punta Banco home for sale for $150,000
Two bedroom home in Beautiful Punta banco.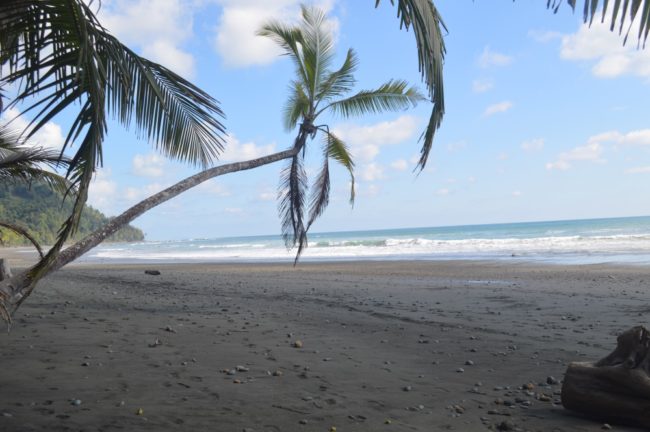 The home looks like new but is 20 yeras old.
The beach is litteraly 50 yards away.
The home sits on a large lot of 0.29 acre (1200m2).
Water comes from a natural spring and is drinkable.
Electricity and high speed internet are on site.
The home is built on a concrete slab with posts.
The walls are made in wood. The zinc roof is isolated.
The home is around 800 s/f.
This property is part of the maritime zone. A short walk will take you to the village of Punta Banco where you will find 2 small grocery store, a soccer field, a school and a river with a swimming hole.
La casa si presenta come nuovo, ma è di 20 yeras vecchio.
La spiaggia è litteraly 50 iarde di distanza.
La casa si trova su un terreno di 0,29 acri (1200m2).
L'acqua proviene da una sorgente naturale ed è potabile.
L'energia elettrica e internet ad alta velocità sono sul sito.
La casa è costruita su una lastra di cemento con i messaggi.
Le pareti sono realizzate in legno. Il tetto di zinco è isolato.
La casa è di circa 800 s / f.
Questa proprietà è parte della zona marittima. Una breve passeggiata vi porterà al villaggio di Punta Banco, dove troverete 2 piccolo negozio di alimentari, un campo da calcio, una scuola e un fiume con un buco di nuoto.
La casa parece nueva, aunque tiene 20 años.
La playa es litteralmente a 50 metros de distancia.
La casa se encuentra en una gran parcela de 1200m2.
El agua proviene de una fuente natural y es potable.

Electricidad y Internet de alta velocidad están en el sitio.
La casa está construida sobre una losa de concreto con postes.
Las paredes son de madera. El techo de zinc está aislado.
La casa es de alrededor de 800 s / f.
Esta propiedad es parte de la zona marítima.
 Un corto paseo le llevará al pueblito de Punta Banco, donde encontrará 2 pequeños supermercados, un campo de fútbol, ​​una escuela y un río fresco..