Large titled lot with 3 homes: 5129 m2 ( 1 and 1/4 acre) for $430,000
3 homes for sale in Pavones Rio Claro/ Rental business for sale.
Ideal Location – 2 cabins and duplex rental for sale at the edge of the town of Pavones
Only 8 minutes walking distance from the beach and  the famous surf break, Pavones oldest cabin rental business offers you both, a peaceful jungle hide-away and closeness to town with its' stores and restaurants.
Buildings are situated in a mature orchard featuring a large variety of tropical fruit such as star fruit, mangosteen, mangos, anonas, cacao (chocolate), cashews and of course bananas and coconuts among others. On my visit to the property I actually got to see vanilla in bloom for the first time. It's a beautiful yellow orchid.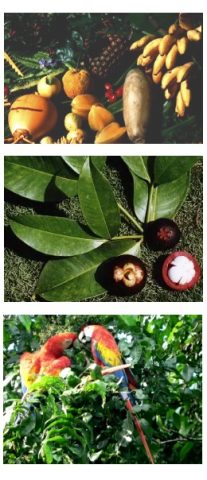 The current owner has been living on this land for over 30 years tending the orchard and hosting a faithful clientele of cabin guests consisting not only of surfers but also bird watchers, nature lovers in general as well as yoga students who enjoy the private location and jungle surroundings.  Proximity to the Rio Claro with its crystal clear,  refreshing pools is also a plus.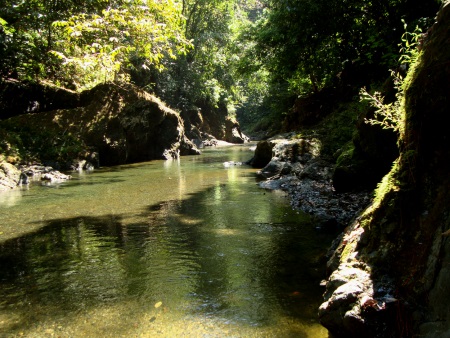 Three species of monkeys (squirrel, howler and white faced) as well as sloths, coatimundis, tyras and anteaters are regularly seen on the grounds apart from countless birds including scarlet macaws, toucans and wild turkeys – guans or span. pavas after which Pavones was named.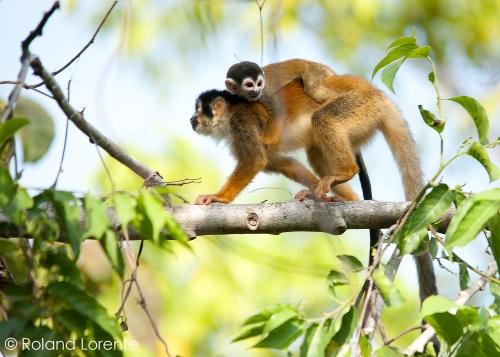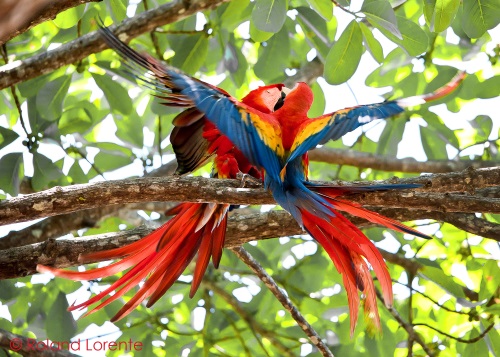 The property has a reliable water source, electricity and internet access. It has a clear title (something that is hard to find right in Pavones) with a large part of the land being beach lease. The business has been registered for 29 years.
This income property is currently active with legal business licence, and is reviewed on Trip advisors with many thumbs Up.

There are three structures:
The Jungle Cabin:  A one and a half story cabin made of wood and sheet rock. Wooden cathedral ceiling for optimum airflow. There are two bedrooms, one fully screened, the other in the loft (no screening), bath room,  kitchen/living room, porch (approx. 60 sq/m. incl. Porch) It has many fans who refuse to stay anywhere else in Pavones and is usually booked solid for 8 months out of the year or more.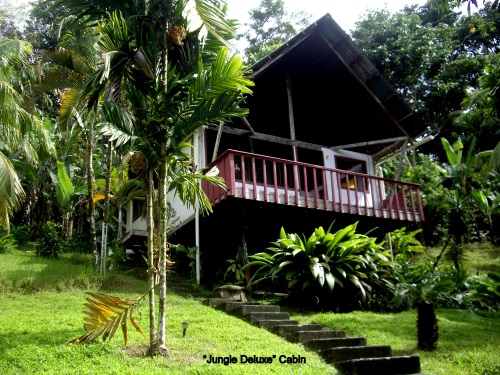 Duplex rental unit: Two rooms with independent entrance, each room with private bath (hot shower) and porch. One room sleeps 3 , the other sleeps 2. Structure made of cement and block, insulated ceiling, ceiling fans, external hot water heater (no suicide showers!).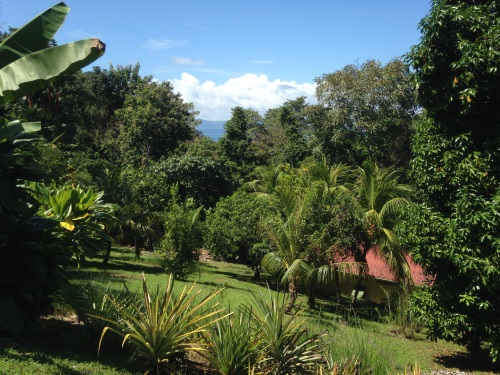 Rustic cabin:  Tropical hard wood structure with 36 sq/m of upstairs living space (kitchen, bedroom, living room). Downstairs: 18 sq/m of storage, toilet, separate shower, a fully screened bedroom, laundry area. This cabin was built in 1986 and was the first Pavones home with a flush toilet. It has since been renovated with new posts and a new roof and a screened downstairs bedroom has been added.  It is still rustic and open for birds to fly through. The cabin is made of rough cut-tropical hard wood called pilón or zapatero. It was milled with an Alaska mill (chainsaw set up) which was the only option back then. Beautiful looking wood when planed and sanded. During the old days, the rustic cabin housed many an illustrious surf adventurer such as Pat Curren and Alan Nelson.  One of the best kept secrets: It is now Pavones' most historic building. For many people it was the place where they lived while looking to settle in the area.